Club Spotlight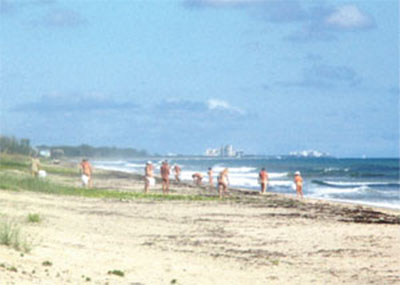 In recent years, local skinny-dippers recognized that Blind Creek Beach offered the best location for a nude beach. Throughout St. Lucie County's long naturist history, innocent skinny-dippers were occasionally ...
AANR Stories &amp Articles
Taking it all off does not mean getting it on!" explains Ron. "There's a popular misconception that nudists are all having secret orgies in hidden coves; that ...
Most of us want a peaceful world. Most of us want a world where people would be well fed, schooled and healthy. Most of us want a world without hatred, war, and ...
The starting point for this year's "World Naked Bike Ride" event in Oregon has been announced. The ride will start at Peninsula Park in North Portland on July ...
Retirement affords us the time to try new things, take on new adventures, and check off bucket list items. Yet one of the biggest challenges of retirement can be ...